Welcome to Hook Technologies!
Hook Technologies are the New Zealand importer and distributor for:


Topfield Satellite Receivers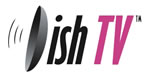 DishTV Digital Terrestrial & Satellite Receivers
and satellite dishes

Fortecstar Satellite Receivers and Dishes


Atlanta Digital Satellite Receivers and Dishes
What is digital TV? Can I get it in New Zealand?
Digital TV, often refered to as DVB or Digital Video Broadcast, is available in New Zealand in two ways - via satellite (DVBs) and via digital terrestrial broadcasts (DVBt).
DVBs - you will be most familiar with DVBs from SKYs paytv service. However many people do not realise that there are many other channels that are available FREE!! How can that be? Well broadcasting via satellite is very similar to broadcasting via a terrestrial (land based) transmitter. In order to make money the broadcasters just sell advertisement time. So you will find that New Zealand's main free to air (FTA) channels are available via satellite along with many other channels, both in English and other languages.
What do I need to receive it? For further details visit a Topfield reseller like www.freetv.co.nz
DVBt - digital terrestrial is still new to New Zealand. Currently the service has only been trialed in Auckland, reaching to some of the towns nearby. This service allows perfect digital reception via a standard UHF aerial and a DVBt receiver like the Topfield TF6000T. The service will be launched fully in 2008.
For further details visit a Topfield reseller like www.freetv.co.nz